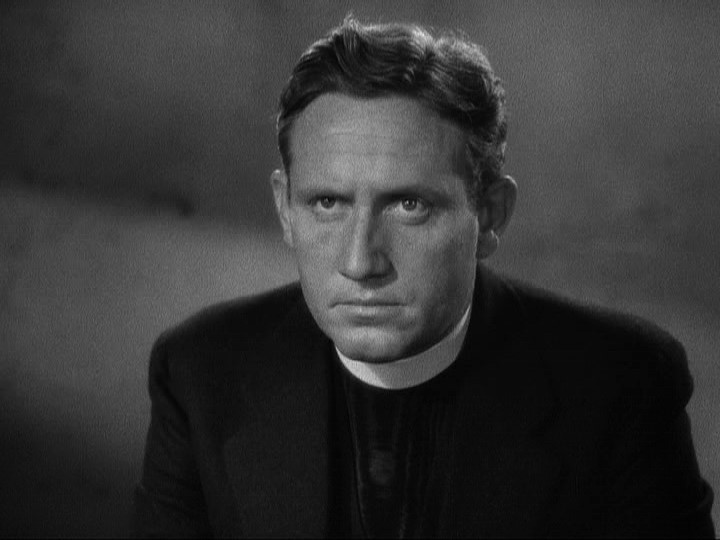 It came to me while watching ...And God Created Woman for the Shooting Down Pictures project, that Brigitte Bardot may be the only reason why this film is on the 1000 list. And yet, Bardot's talents as an actress are dubious - is she truly deserving of being in such esteemed company, when many other, arguably more talented actors and actresses may not have a single representation on the list?
Bill Georgaris at They Shoot Pictures Don't They had asked himself the inverse of this question back when he compiled The Shooting Gallery, a list of the most important - or the luckiest? - actors in film history based on the number of their appearances in the TSPDT 1000. Which explains why the likes of Jack Carson or Harry Carey Jr. are listed alongside Robert DeNiro and John Wayne. Though in all fairness and auteurial deference, Bill remarks, "It's fair to say that the reward (artistically, that is) for striking up lasting working relationships with better filmmakers is high indeed. Not the least of which is an appearance on this list! Would Robert De Niro, for example, be on this list if it was not for Scorsese? What about John Wayne (if not for Ford)? Or Toshiro Mifune (if not for Kurosawa)?"
So what about the indisputably great actors and actresses who don't have a single film on the list, the unluckiest actors who either didn't work with enough Fords or Bergmans to piggyback into the winner's circle, or whose work somehow wasn't enough to single-handedly catapult a film into the top 1000? I asked Bill this question and he offered this gracious response:
"Interesting statistical question, and one that I actually hadn't thought about.
But, I've investigated within my database, and have come up with these famous names without a single film in TSPDT's Top 1000.
At the top of my list is Spencer Tracy. I, personally, have seen 31 Tracy films, but none are on The Top-1000. His finest film "Man's Castle" should be on there. But, oh, well.
Here are some other surprising no-shows-: Ray Milland, Robert Taylor, John Garfield, Daniel Auteuil, Susan Hayward & Loretta Young. But there are more, read below.
Here's a more thorough listing… As you can tell, there are many modern performers on this list, which reflects the TSPDT-1000's lack of 'extremely' modern film content."
The list follows after the break. See if you can think of any other noteworthy actors who don't have a single film in the TSPDT 1000. I thought of one more - David Niven!
Performers_Without Any Movies on TSPDT1000_Summary
Name
Albertson, Jack
Allen, Joan
Anderson, Warner
Andrews, Edward
Auteuil, Daniel
Aykroyd, Dan
Azaria, Hank
Baldwin, Alec
Bale, Christian
Baranski, Christine
Bari, Lynn
Barry, Raymond J.
Bassett, Angela
Bauchau, Patrick
Beals, Jennifer
Belushi, James
Bendix, William
Bening, Annette
Berry, Halle
Boothe, Powers
Bosco, Philip
Bower, Tom
Branagh, Kenneth
Brand, Neville
Brolin, James
Brosnan, Pierce
Burke, Robert
Carrey, Jim
Cavanagh, Paul
Chase, Chevy
Clarkson, Patricia
Coleman, Dabney
Collette, Toni
Coltrane, Robbie
Conrad, William
Cox, Brian
Cregar, Laird
Crenna, Richard
Crosby, Bing
Cummings, Robert
Cusack, Joan
Dance, Charles
Danes, Claire
Danner, Blythe
Davis, Hope
Day, Doris
DeCamp, Rosemary
Dennehy, Brian
Diaz, Cameron
Dillon, Matt
Dingle, Charles
Donovan, Martin
Douglas, Michael
Douglas, Paul
Dukakis, Olympia
Dunn, Kevin
Dunne, Griffin
Dunst, Kirsten
Duryea, Dan
Edwards, Anthony
Estevez, Emilio
Fichtner, William
Firth, Colin
Fitzgerald, Geraldine
Gandolfini, James
Garfield, John
Gomez, Thomas
Gooding Jr., Cuba
Gordon, Leo
Gries, Jon
Griffith, Melanie
Gwenn, Edmund
Gyllenhaal, Jake
Hart, Ian
Hawke, Ethan
Hawn, Goldie
Hayward, Susan
Haywood, Chris
Headly, Glenne
Heard, John
Hill, Steven
Holliman, Earl
Hope, Bob
Houseman, John
Hunnicutt, Arthur
Hunter, Bill
Huston, Danny
Hutton, Timothy
James, Sidney
Justice, James Robertson
Keating, Larry
Keaton, Michael
Keel, Howard
Keener, Catherine
Kelley, DeForest
Kilmer, Val
Knight, Shirley
Krabbe, Jeroen
Lamarr, Hedy
Lamour, Dorothy
Lane, Diane
Langella, Frank
LaPaglia, Anthony
Lauter, Ed
Lawford, Peter
Leary, Denis
Leguizamo, John
Levy, Eugene
Lindo, Delroy
Linney, Laura
Liu, Lucy
Lowe, Rob
MacBride, Donald
Maguire, Tobey
Malahide, Patrick
Martin, Steve
McGavin, Darren
McGuire, Dorothy
McHugh, Frank
McNally, Stephen
McRae, Frank
McSorley, Gerard
Midler, Bette
Milland, Ray
Moore, Demi
Moore, Roger
Moranis, Rick
Morse, David
Mostel, Josh
Mulroney, Dermot
Murphy, Eddie
Murphy, Mary (1)
Nelson, Craig T.
Neuwirth, Bebe
Nighy, Bill
Northam, Jeremy
Oberon, Merle
O'Connor, Kevin J.
O'Hara, Catherine
Owen, Reginald
Parker, Sarah Jessica
Pate, Michael
Paterson, Bill
Patton, Will
Paymer, David
Peet, Amanda
Pendleton, Austin
Perlman, Ron
Phoenix, Joaquin
Phoenix, River
Place, Mary Kay
Platt, Oliver
Plowright, Joan
Portman, Natalie
Power, Tyrone
Presley, Elvis
Preston, Robert
Prosky, Robert
Quinn, Aidan
Rapaport, Michael
Remar, James
Reno, Jean
Ricci, Christina
Rispoli, Michael
Robertson, Cliff
Rockwell, Sam
Roland, Gilbert
Rush, Geoffrey
Russell, Theresa
Ruysdael, Basil
Ryan, Mitchell
Schreiber, Liev
Sciorra, Annabella
Scott, Campbell
Scott, Lizabeth
Segal, George
Sevigny, Chloe
Shue, Elisabeth
Sim, Alastair
Slater, Christian
Slezak, Walter
Sondergaard, Gale
Spencer, John
Steenburgen, Mary
Stiller, Ben
Stone, Lewis
Sundberg, Clinton
Taylor, Noah
Taylor, Robert
Thompson, Jack
Totter, Audrey
Tracy, Spencer
Tucci, Stanley
Tully, Tom
Turner, Kathleen
Vaughn, Vince
Washington, Denzel
Watson, Minor
White, Jesse
Wilkinson, Tom
Williams, John [I]
Wilson, Lambert
Wilson, Owen
Winger, Debra
Witherspoon, Reese
Wright, Jeffrey
Young, Loretta
Young, Robert
Zahn, Steve
Zucco, George